The best shoes for clubfoot adults should provide adequate shoe width to accommodate numerous orientations and curvatures for different forms of Clubfeet.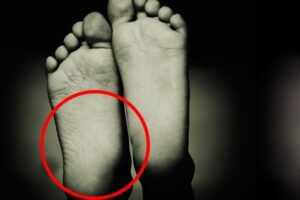 The best Orthopedic shoes for Clubfoot should also have adequate cushioning to allow comfortable walking and standing without pressure points and bunion formation.
The best special shoes for Clubfoot should allow for maximum breathability through ventilative materials or open-toe designs. This way, you can walk or stand for a long time without the problem of massive foot moisture.
The best custom-made shoes for Clubfoot also have rock bottoms to mimic natural leg movements, thus improving Clubfoot stability.
However, finding the right shoes for Clubfeet can be tedious and confusing. SneakerWagon presents well-filtered research to give you the top 7 picks for clubfoot adults.
Read on…
Reviews For The Best Shoes For Clubfoot Adults
BraceAbility Post-Op is the overall best orthopedic shoe for club foot adults. Their semi-open style and polyester upper make them extra breathable to ensure all-day comfort.
BraceAbility Post-Op has an EVA foam insole, making it lightweight, allowing you nagless experience. Also, EVA foam offers shock-absorbing qualities, granting you comfort whether you are standing or walking. 
The considerably wide footbed with a square-shaped toe design acts as a shield to protect your club feet and, more specifically, your toes from obstacles. 
The rigid and chunky outsole provides extra safety to your Clubfoot. The outsole is designed to support your arch and promote a more natural posture without causing you pain. 
Furthermore, the zigzag-shaped tread pattern on the outsole provides a non-slip feature protecting you from injuries from wet floors.
BraceAbility Post-Op can fit either foot, making it versatile and ideal for Clubfoot adults with single Clubfoot. The adjustable straps that come with the orthopedic sandal allow you to wear the shoes to your customized fit.
Pros
✅ Breathable polyester upper with semi-open style 
✅ Shock-absorbing EVA foam
✅  Lightweight for anti-fatigue experience
✅ Rigid Rocker Sole for natural foot movements
✅ Square-shaped toe design
✅ Versatile to fit on either foot
Cons
X Slightly long straps that make it difficult to cut them to a custom fit
At position 2 we have Vive Offloading Post-Op Shoes which are excellent forefront wedge boots for Clubfoot adults.
Just like the BraceAbility Post-Op,  Vive Offloading Post-Op are versatile shoes that can fit either foot. This way, you can cater to a single Clubfoot if only one foot is affected without getting extra unneeded shoes.
Vive Offloading Post-Op is designed with adjustable straps to ensure your foot gets that custom fit regardless of the orientation of your Clubfoot.
The fastener straps are wide with extender tabs to give that foot wraparound feel. You are just required to Insert your foot on the footbed and adjust the straps over your foot without creating any pressure points.
Vive Offloading Post-Op relieves pressure on Clubfoot toes by shifting the majority of your foot's weight to your heels. Also, the square toe box offers predictions from toes that get sore when your step.
This way, you get relaxed comfort to Clubfoot toes with a sharp forefoot arch. 
The dorsiflexion angled wedge design enhances a natural healing process for your Clubfoot while keeping dirt and debris away if you have bandages on your Clubfoot.
Therefore, socks and footwear always remain dust-free when strolling in the yard.
The rubber outsole is lightweight to bring an anti-fatigue feel while providing exceptional traction to give you an anti-skid base when walking on tiled or sloppy floors.
The rubber build of the outsole is durable to resist wearing even with the unconventional pressure points created on the shoes by Clubfeet.
The widely designed footbed accommodates your Clubfoot regardless of whether you have the Equinus or Cavus Clubfoot.
Pros
✅ Versatile shoes that can fit either foot
✅ Wide adjustable straps with extender tabs 
✅ Relieve pressure on Clubfoot toes
✅ Square toe box
✅ Durable, lightweight rubber outsole
✅ 60-day guarantee
Cons
X None
Learn More from SneakerWagon: Best Shoes For Metatarsus Adductus
Secret Slippers Open Toe, Orthopedic Slippers are yet an excellent choice for the best shoes for Clubfoot adults due to the custom fit and the super comfort that allows for safe walking and standing.
The velcro closures are extensively adjustable and open wide.
This way, you do not have to force your Clubfoot into the shoes, but rather you just have to place your foot on the shoes and close the flap when you feel comfortable.
Regardless of the orientation or curvature of your arch, you will find a comfortable fit for your adult Clubfoot.
The wide fitting allows your Clubfoot to rest without painful pressure on your toes and forefoot, thus giving you a comfortable fit when walking or strolling in the yard.
The upper of these Orthopedic Slippers is non-binding and extra deep to prevent bunion or hammertoe formation and eliminate pressure points when Clubfeet rest on the ground. 
The Adjustable Vamp secures your foot in position to provide ample foot support such that weak feet get anchored and wrapped around to give you maximum protection when walking in Clubfeet.
 The Secret Slippers Open Toe, Orthopedic Slippers are easy to clean when picking up dust and debris outdoors. They are machine washable, too, making them easy to clean for seniors and adults with Clubfeet.
The sturdy rubber outsole provides a firm grip making the shoe ideal for outdoor and indoor walks and strolls.
This way, lateral movement, and foot curvature will not cause fidgeting, skidding, or unnecessary foot movements.
Pros
✅ Adjustable velcro closures that open wide
✅ Pressure and Pain-relieving fit
✅ Extra deep design to prevent bunion formation
✅ Non-binding upper
✅ Adjustable Vamp for foot support
✅ Breathable upper material and open-toe design
Cons
X Too wide for very narrow Clubfeet
At position 4, we have MBT Rocker Bottom Men's Athletic Shoes. These shoes 
MBT Rocker Bottom provides a rocker bottom outsole through an ergonomically calculated curvature.
This way, the movements of your Clubfoot are well mimicked, thus providing exceptional foot stability regardless of the curvature of your Adult Clubfoot.
The biggest advantage here lies in the gentle roll and the angle of the PivotAxis that aids your Clubfoot in propelling forward. Simultaneously, the foot sole gets ample support stabilizing every stride.
MBT's proprietary Sensor Technology offers natural cushioning to ensure Clubfoot comfort whether you are walking for long or short distances.
Also, the PivotAxis Technology balances your Clubfoot through muscle activation making each stride seem natural and hassle-free.
The rubber outsole has a long-lasting board with a well-engineered shank to provide adequate support and comfort. This way, your Clubfoot remains comfortable regardless of the curvature of your foot.
The heel-to-toe transition is superb, only giving a smooth roll from the heel to the toe, thus aiding you to propel forward and walk confidently. 
The Tri-density Midsole plays a significant role in absorbing shock from Clubfeet, and fast strides through the adequate cushioning and the springy and responsive materials.
Also, the EVA foam material used on the footbed provides a natural bounce with every stride, which helps reduce pressure on your club feet. 
The Drylex 360 Moisture Management System ensures that your foot remains dry and fresh regardless of the busyness or the seat of your Clubfeet.
This way, your Clubfeet are always protected from fungal infections and foul smells.
Pros
✅ Rocker bottom outsole
✅ Critical angle of the PivotAxis
✅ Forward propulsion
✅ Well-engineered shank
✅ MBT's proprietary Sensor Technology
✅ PivotAxis Technology for balance
✅Tri-density Midsole
Cons
X None
At Position 5 are the Therafit Sienna Casual shoes, recommended for Clubfoot due to the maximum comfort and athletic design.
The rubber outsole provides extra grip which protects you from all surfaces including the carpeted areas and the lawn.
The rubber outsole is highly durable which means that it perfectly resist wearing and tearing from rough concrete floors and rugged pavements. 
Even though the shoes have laces, the side zipper is the functional closure system that provides a maximum yet comfortable hold as you stand, walk or bend. 
The Personalized Comfort System (PCS) technology provides maximum comfort all-around your Clubfoot.
Therafit Sienna Casual shoes come with removable insoles to provide exceptional heel support to your clubfeet.
Additionally, the insoles facilitate the reduction of arch and heel pain through proper cushioning and shock-absorbing properties.
The Aegis Microbe Shield treatment fights against the growth of mold and bacteria that could be harmful to your clubfeet. This way, perspiration or lawn dew do not predispose your feet to fungal disease attacks.
Therafit Sienna Casual shoes are lightweight, weighing in only at 7 ounces. They are deceptively light to ensure that strolls and walks are hassle-free outdoors or indoors.
Pros
✅ Lightweight, weighing in only at 7 ounces
✅ Aegis Microbe Shield treatment
✅ Removable insoles to provide exceptional heel support 
✅ Personalized Comfort System (PCS) technology
✅ A side zipper is the functional closure system
✅ The rubber outsole is highly durable and offers extra grip.
Cons
X Long laces that can tangle your foot if not properly tied
At position 6 is the Therafit Eva Leather Slip-On Sandals that strike a balance between offering comfort and a custom fit.
The sandal features a synthetic leather build that is durable to ensure sturdiness regardless of the nature of your Clubfoot. 
The rubber outsole is durable for rough pavements and has a rocker bottom design for natural foot movements such that you feel comfortable. This way, your Clubfoot gets maximum support.
The leather outer made is lined with Ethylene-vinyl acetate on the inside to provide maximum comfort.
The slip-on features and the adjustable straps allow easy entry such that you can wear shoes with ease on your Clubfeet as an adult.
The adjustable straps allow you to get a custom fit without any pressure points to make your Clubfoot feel comfortable when walking or standing for a long time.
Therafit Eva Leather Slip-On Sandal features shock-absorbing midsoles and shows superior arch support and deep heel-cups for stability and comfort.
Pros
✅ synthetic leather build 
✅ Durable rubber outsole 
✅ slip-on features and the adjustable straps
✅ shock-absorbing midsole
Cons
X Have a narrow fit
Lastly, we have MBT Women's Kisumu 3S Rocker Bottom Leather Sandals are good for adults with Clubfoot.
The Nappa leather with a metallic finish upper provides a soft feel on your Clubfoot providing you with the comfort you need.
The open-style design provides the Clubfoot with a free airflow, leaving your foot feeling fresh and odorless all day long. 
MBT Women's Kisumu 3S Rocker Bottom Leather Sandals' outsole is created to withstand high abrasion, makings them wear-free and durable.
Additionally, the non-marking outsole offers maximum friction and ensures smooth strides throughout their use. The flexible outsole also provides good traction on different surfaces.
MBT Women's Kisumu 3S Rocker Bottom Leather Sandal's curved outsole provides plenty of padding and muscular activation for all-day wear.
The microfiber-designed footbed provides the desired fit providing you with comfort whether you are wearing them with or without socks.
The  Pivot Axis Technology equipped midsole helps to improve balance and natural movement.
Additionally, the Pivot Axis Technology aids in the activation of muscles necessary for healthy posture.
The adjustable strap provides a firm and comfortable grip that also allows ease of entry and maintenance of the desired wraparound throughout the day.
Pros
✅ Platform measures approximately 0.75 inches
✅ Non-marking outsole
✅ Microfiber footbed
✅ The heel measures approximately 1.5″
✅ Nappa leather with metallic effect
✅ MBT patented rocker sole
✅ Midsole with pivot axis tech
Cons
X No toe protection
Learn More from SneakerWagon: Best Shoes For Shuffling Gait
Final Thoughts
BraceAbility Post-op Shoe for Club Foot, Orthopedic Sandal, and Vive Offloading Post-Op Shoe – Forefront Wedge Boot for Clubfoot were the overall best shoes for clubfoot adults.
These shoes offer an exceptional fit to ensure that you feel comfortable when strolling or walking with Clubfoot.
These shoes also provide adequate toe protection with maximum breathability to ensure that discomfort and sweat do not ruin your day as a clubfoot adult.
Picking the right shoes for clubfoot adults requires that you carefully watch out for toe protection, adequate cushioning, maximum support, and breathability while providing that relaxed custom fit.